All applications and forms can be downloaded. Please complete the appropriate application/form and fax it back to our offices. Please note that Adobe Reader is required to view these forms.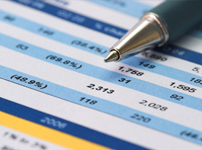 Texas Fax: (713) 880-7166
Arkansas Fax: (479) 649-0534
If you have any questions regarding the correct form, please click here.
BID BOND REQUEST
Download now – Bid Bond Request
CONTRACT BOND
Download now – Contract Bond Questionnaire
FINAL BOND
Download now – Final Bond Request
CONTRACTS IN PROGRESS
Download now – Contracts in Progress
PERSONAL FINANCIAL STATEMENT
Download now – Personal Financial Statement
You will need the Adobe Acrobat Reader to view or print these files. You can view or print PDF's just by clicking on the PDF you wish to examine. If you wish to download the file from Internet Explorer, point your mouse over the Application and right click and select "Save Target As…".
For a free download of Adobe Acrobat Reader, click the image below.